PREVIEW | Liverpool v Everton
Everton will make the extremely long journey to Anfield for the first Merseyside derby of the season on Saturday. Everton will hope to win at Anfield for the first time since February 20th, 2012 which was then overseen by Carlo Ancelotti.
Everton rewind
Everton took the field against Bournemouth before the international break kicked off, a good note to leave on before the two week break. Everton battered and abused Bournemouth in a 3-0 win at a rocking Goodison. We saw great goals scored, great defending taking place and just an overall great performance by the lads.
Everton had an xG of 2.49 with a total of 25 shots, with eight being on target. We looked like the team that the numbers from previous weeks said we were. I hope that the international break will not interrupt any momentum we had created as we need to go into Anfield firing on all cylinders.
Liverpool's previous match
Liverpool played a hot Brighton at the Amex stadium where the spoils would be split in a 2-2 draw. Liverpool would fall behind early but not fall out of the game. Salah would score two goals before half, one being a penalty (imagine that). The game would be back and forth for the majority of the time remaining with nobody stringing together nor meaningful passes. Liverpool would fall asleep on a late free kick where Lewis Dunk would put a very easy and uncontested ball into the back of the net to share the points.
Everton-Key Player of the match
Jack Harrison could be instrumental in earning a result this weekend. Harrison received MOTM for his efforts against Bournemouth, where he scored a goal and offered a lot of much needed skill going forward. I believe we will need someone to create opportunities out of absolutely nothing, Harrison could be that player that lifts the team into advantageous positions. We will almost surely cease possession to Liverpool so therefore we need someone to break and react fast in the counter. I present Jack Harrison.
Liverpool-Key player of the match
Unfortunately, I have to choose a player who I think will cause Everton the most trouble. The obvious answer is Mo Salah. With nine goal contributions in eight matches, Salah has caused every team he's faced this season multiple problems. I do not have complete faith in our outside backs to stop Salah for an entire 90 minutes.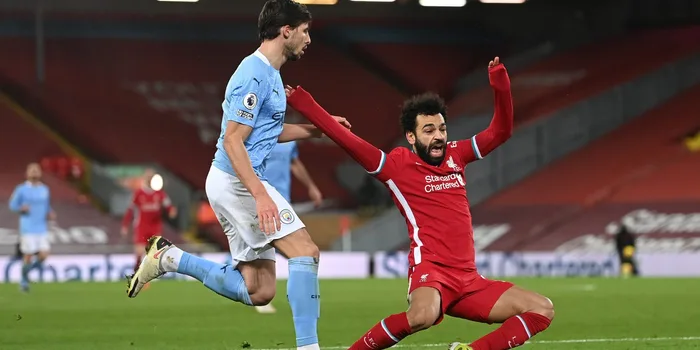 Final thoughts
I'm always excited for the Merseyside derby regardless of the knot in my stomach knowing it will more than likely be a tough match to watch, but there is always that chance that we pick up a point and could even deliver the gut punch and leave Anfield with all three points.
I'm nervous and curious about how Dyche will set up. Do we go out the same way we did against Bournemouth? Or do we change shape and/or tactics to attempt to absorb the barrage of attacks all game and try to sneak a goal on a set piece? I hope we try to start on the front foot and not let off the gas until the 90 is complete. I truly believe we can get a result, but believing in Everton often leaves you let down. UTFT.
About The Author