PREVIEW | Everton V Arsenal
Everton is still in search of good form and three points. Arsenal is next on the schedule and they have yet to lose a match this season. Their most recent match was against toothless Manchester United, where they won 3-1.
Everton came off their first road point of the season and first point in total against Sheffield United on September 2nd. They left a lot to be desired in that match but showed how well they could actually play. They will look to bring some of that good play back to Goodison in hopes of stunning Arsenal.
Beto will be the target man and player that everyone is watching, but Dominic Calvert-Lewin will more than likely make an appearance. Dyche would love to play both of the tall, athletic strikers at the same time. The two of them could cause major issues for the Arsenal backline. Aaron Ramsdale only has a claim rate of 5.9% on crosses, in the 53rd percentile according to Fbref.com. Look for Dyche to take advantage of our height and athleticism on corners and set pieces.
Sean Dyche will almost certainly line up in a 4-4-2 or a 4-5-1, but that is depending on DCL starting or coming on during the match. Arsenal and Mikel Arteta should play a 4-3-3 and look to dominate possession and wider areas on the pitch. If Arsenal prefer to play wide, I would look for a more direct style of play. Long balls to Beto and DCL could and would possibly open up the game for the Blues.
McNeil will be fully fit and healthy as he played 15 minutes in the latter half of the Sheffield match. I do not expect to see Jack Harrison but he did resume training on grass this week. A fully fit McNeil is one of our best players, as we all saw at the end of last season.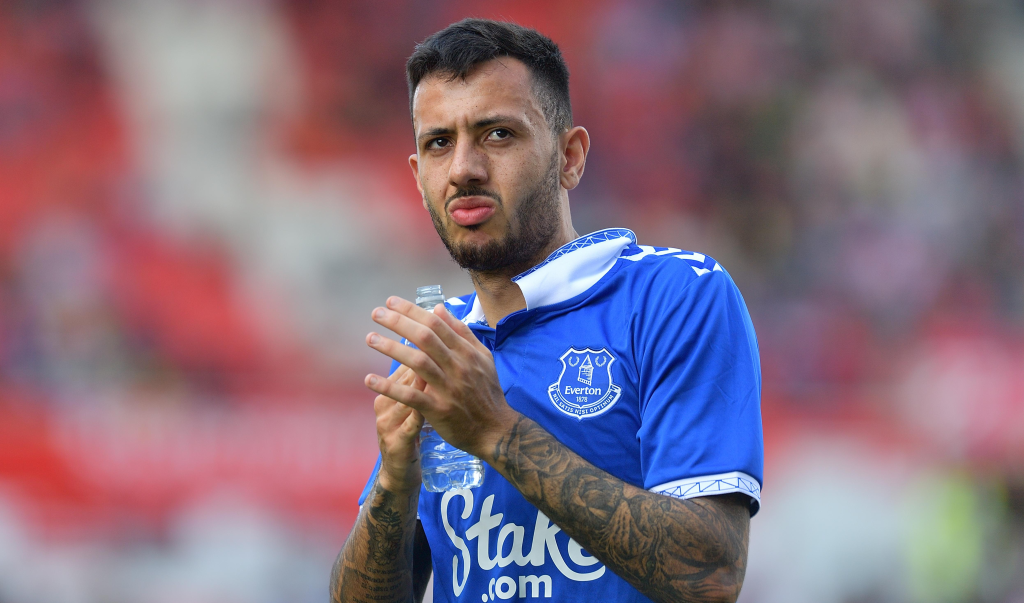 If Everton could replicate the magic that ensued last time Arsenal came to Goodison, it would not only be a massive three points and a statement win, but could give the lads the momentum and belief the entire team needs. Everton's next three matches include Brentford, Luton and Bournemouth right before the Merseyside Derby. A huge three points against Arsenal sets up Dyche and the squad nicely for what is a very winnable stretch of games.
All in all, it is an Arsenal side that dominated most of the year last season and is on a 14 unbeaten streak. But we are Everton, we win when we should lose and lose when we should win, but usually it's just constant loss to be honest. Personally, I am looking for a strong, resilient team this Sunday. A few key players are back and Beto is looking like the real deal. Any amount of points is a good result come the 90 minutes, but I truly believe we will claim all three points. UTFT.
About The Author